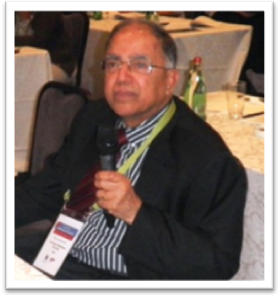 The relationship between polyphenols, alcohol abuse, oxidative stress, nucleoredoxin and hepatic fibrogenesis will be the focus of Pr Lakshamn, during the Targeting Liver Diseases World Congressheld in Malta between 25-26th June 2015.
"The pro-fibrogenic gene, Wnt/β-catenin signaling pathway is well established to play a major role in hepaticfibrogenesis. In normal liver this signaling pathway is negligible thanks to nucleoredoxin (NXN) activity which allows for the degradation ofβ-catenin via the proteasomal pathway. However, chronic-alcohol-induced reactive species leads to the translocation ofβ-catenin into the nucleus,where it activateshepaticfibrogenesis."
Dr. Lakshman proposes to discuss how alcohol abuse affects these complex signaling interactions in hepatic fibrogenesis, and the protective role of resveratrol in blocking these fibrogenic actions of chronic alcohol exposure. 


To know more about the preliminary agenda of Targeting Liver World Congress 2015, please click here.