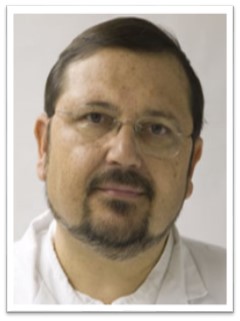 Pr Jimenez head the Biochemistry and Molecular Genetics Service of the Hospital Clinic at the University of Barcelone will give a talk on the CeO2 nanoparticles in liver disease: Therapeutic usefulness in experimental models of liver fibrosis during the Targeting Liver Diseases World Congress 2015, held in Malta on June 25-26.
"Cerium oxide (CeO2) NPs have proven to behave as free radical scavenger and/or antiinflammatory agents. However, whether CeO2NPs are of therapeutic value in liver disease is not known. We have assessed the organ distribution, subcellular localization, metabolic fate and systemic and hepatic effects of the iv administration of CeO2NPs to rats with experimental cirrhosis. In summary, CeO2NPs administration to CCl4-treated rats protects against chronic liver injury by markedly attenuating the intensity of the inflammatory response and reducing steatosis and portal hypertension, thereby suggesting that CeO2NPs may be of therapeutic value in chronic liver disease."
To know more about Malta Targeting Liver Diseases 2015 preliminary Agenda, please click here.